Stronga hook lift trailers deliver ultimate transport flexibility across an impressive portfolio of applications, allowing professional organisations to maximise the use of their investment over multiple years and many jobs. In the recent past, customers in Australia have migrated in growing numbers towards the use of the HookLoada trailer as the centre piece of their logistics operation, coupling the trailer with multiple containers to extend its utility into various niches across agriculture, construction, mining, forestry and more.
Australians are falling in love with the versatility of the HookLoada trailer. So are the most innovative organisations. Why not give your team the tools they love this year and help them to be more productive?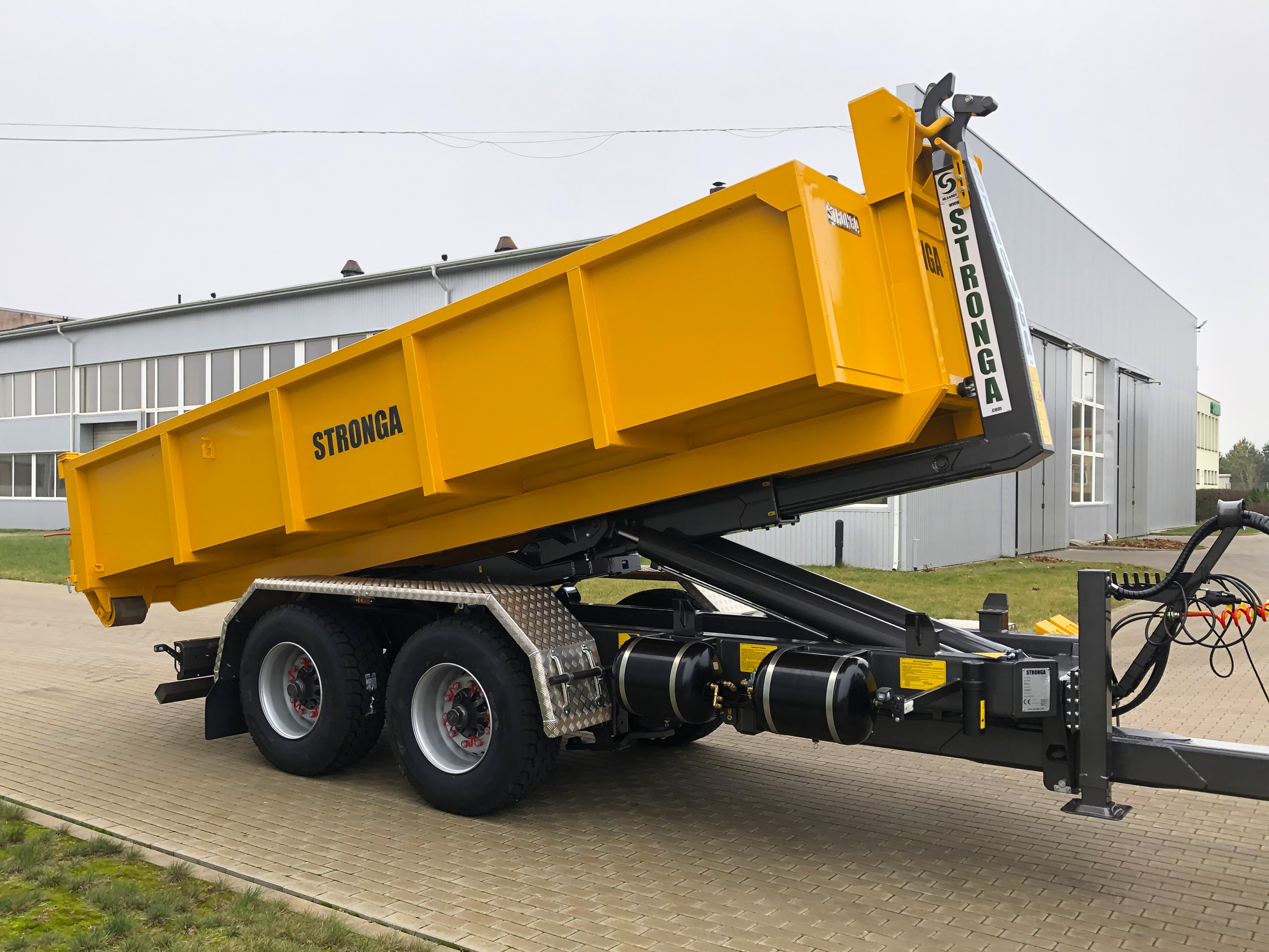 Economic Delivery to Australia
Focussing on the HL160 Model
The HL160 HookLoada is proving popular for the Australian market with easy and economic delivery from our factory to even the most remote corners of the globe. The HL160 model is a compact trailer which fits neatly into a shipping container before it is shipped direct to the client's site. Upon arrival of the hook lift on the client's premises, the trailer can be quickly and easily assembled and then coupled with locally-sourced hook lift containers. In no time at all, HookLoada is ready to go to work and the work potential is truly astonishing…
If the compact HL160 trailer is too small for your job or your tractor, why not consider other bigger models by exploring the HookLoada range on stronga.com. Each hook-lift trailer in the range is easily shippable to Australia; get in touch with our friendly sales team to discuss the details of the transportation process.
Unbeatable Versatility
Stronga's modern, reliable and robust hooklift trailers are the perfect transport solution for the professional operator, no matter which industry you work in – agriculture, forestry, construction or waste management. The photo compilation below is an amalgamation of just a few of the many applications our existing customers, in Australia and beyond, have already completed with their hook-lift. Is there a more versatile transport system?
Imagine where HookLoada could take you.
Think Different; Australia
Dream big, think different and be creative in imagining where your HookLoada trailer could take you this year.
Our hook lift trailers enable unlimited transport applications when the trailer is coupled with appropriate, locally-sourced containerised solutions. Contact Stronga to work together on your application.
Email - sales@stronga.co.uk
Telephone - +44 (0)1992 519000