BPW Axle ID System
Easy & Fast Access Online
Stronga are pleased to announce that every new trailer fitted with a BPW axle from hereon will feature a unique, easily-visible QR code, offering a seamless link between the physical axle and important digital information.
By scanning the QR code with conventional handheld devices such as tablets or smartphones, the customer can easily identify spare parts online, along with workshop manuals, assembly details and operating instructions. This important digital innovation is just another reason why customers choose premium-level equipment from Stronga; and also, why they select BPW as their chosen axle.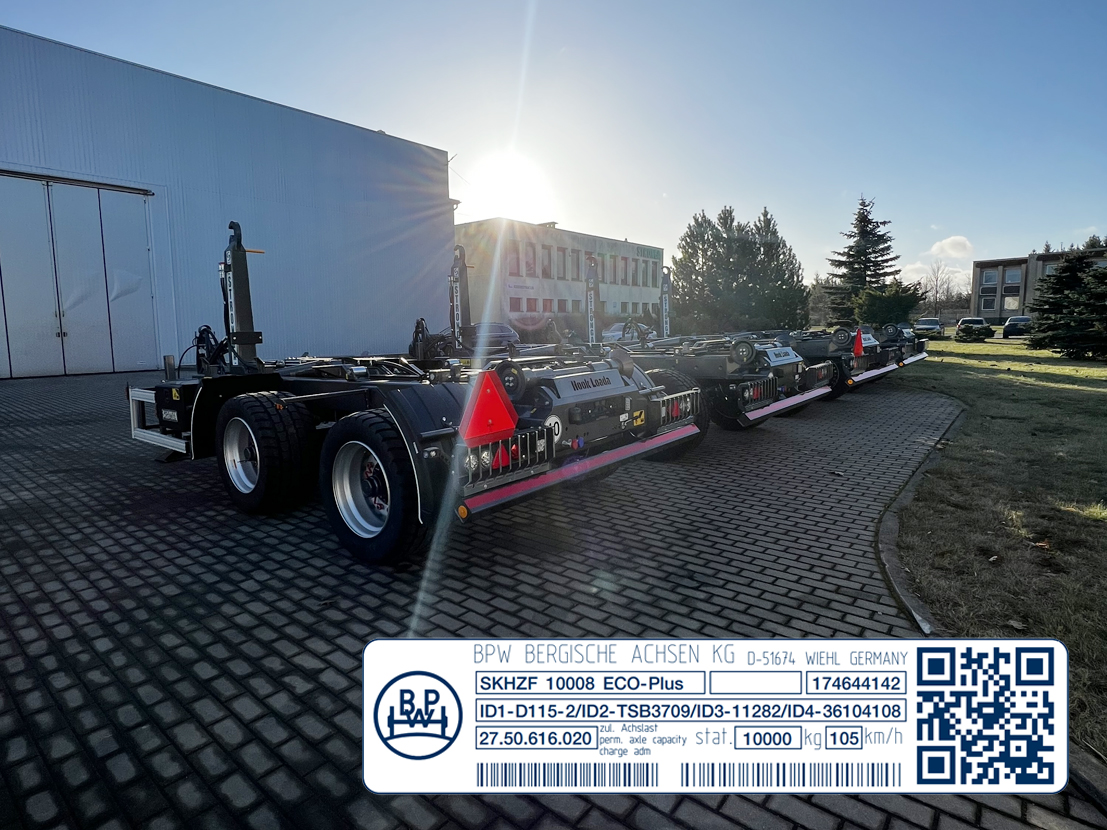 Considered Step Towards Digitisation
Through partnering with market-leading suppliers like BPW, Stronga are investing in state-of-the-art, future-proof technologies which create faster digital support access for trailer operators and service workshops alike. We continue to take considered steps towards digitisation to enable self-service by customers in a convenient and contemporary way.
The outcome is added-control for the operator who has better access to spare-parts on-demand.
Intuitively Operable
The BPW QR code application is intuitively operable and follows the professional look and feel of BPW's online shops. The application is clearly structured and provides the customer with spare parts and user manual information. These easy-to-use online documents are supported by numerous illustrations, including exploded views and individual part pictures – all allowing the customer to easily identify which parts are required.
The application is currently available in 6 languages.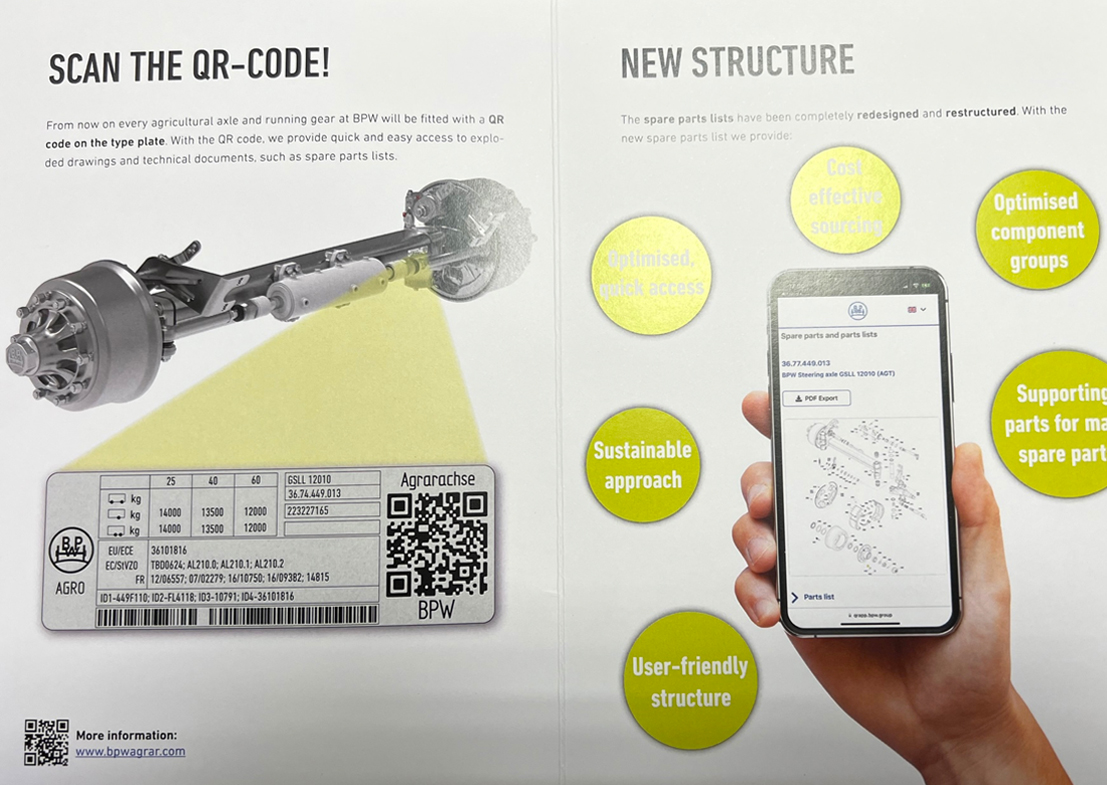 Global Parts Support Network
BPW have a world-leading reputation for rapid professional support for access to original spare parts. As with all great companies, there are great people at BPW behind this decision to improve customer support, and great people delivering the spare parts support our customers rightly demand.
This important digital innovation is an extension to a global network of BPW spare parts stock holding. Find your nearest spare parts support service support centre today on the BPW website.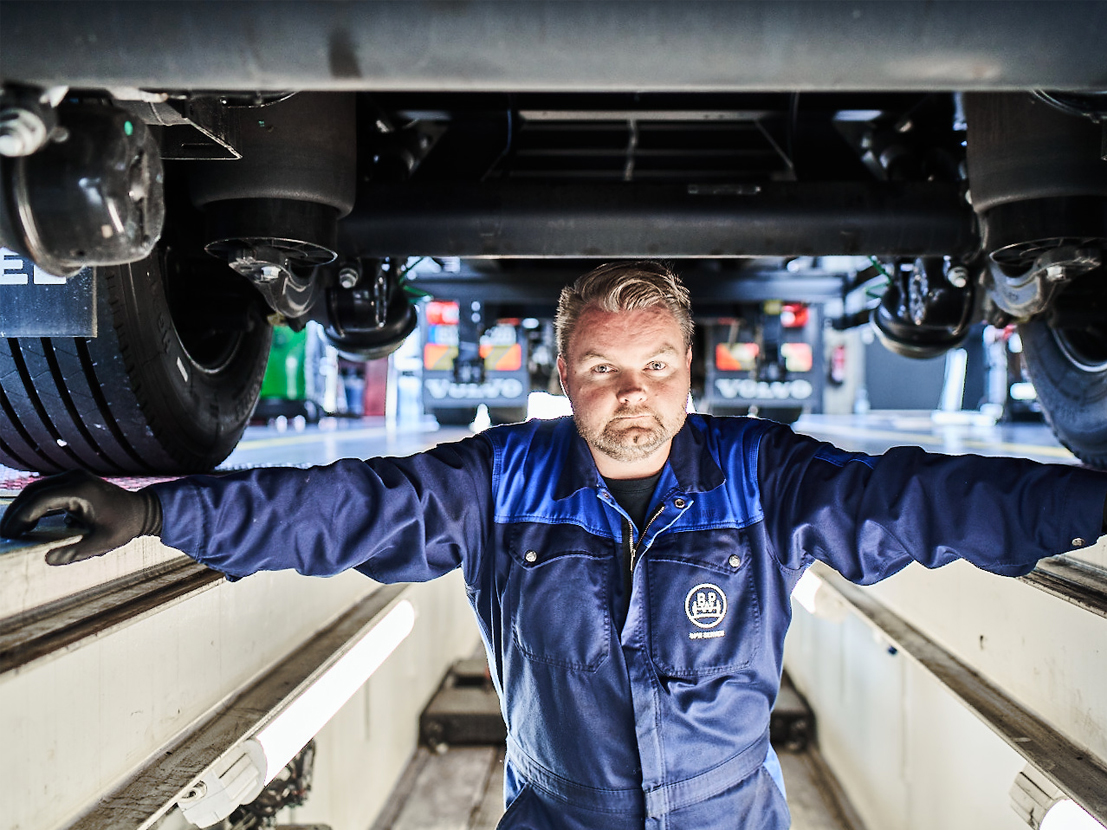 Just Another Reason to Choose Stronga
Unlike other manufacturers, Stronga only partner with the world's leading suppliers such as BPW, Hardox, Michelin and Nokian, to name a few. These suppliers are at the cutting-edge of innovation and product development, and this considered digital innovation is just another reason to choose Stronga as your trailer supplier.
Contact our technical team today to learn more about the BPW QR code feature.
Email - sales@stronga.co.uk
Call – +44 (0)1992 519000