In this day and age where profit margins are run tighter than ever before, businesses need to invest in long-life, highly reliable transport equipment that is proven to hold its value over many years.
It is no secret that Stronga HookLoada provides the longest service life and offers the best improvement in efficiency for years on end, when compared to similar solutions available in the market. Stronga are the original designers of the revolutionary HookLoada trailer; it is a history we have pioneered together with our customers. Compare the notable technical and operational differences between Stronga HookLoada and the 'The Other Guys' in this news article.
Passionately Produced by Stronga
HookLoada is 100% made by talented, hard-working Stronga team who specialise in the niche field of manufacturing hooklift trailers. Hooklift is what we've always done since our inception and it's a future that we will continue to pioneer with pride, precision and determination.
Each and every HookLoada trailer is a product of our passion to produce world-class transport solutions that bring greater working efficiency to our customer's businesses. We bring together the very best component suppliers, including BPW, Michelin, Nokian and Hardox, and use our manufacturing expertise with innovative technical options to deliver optimised transport solutions. For your hooklift needs, you need look no further than HookLoada.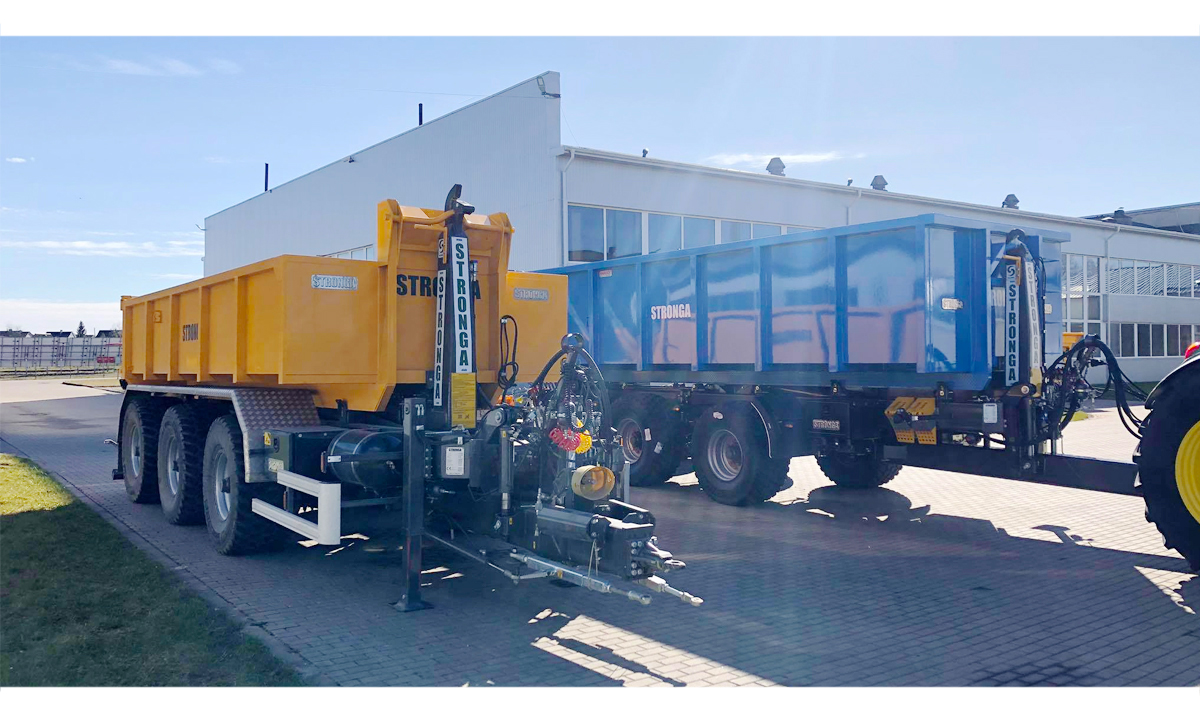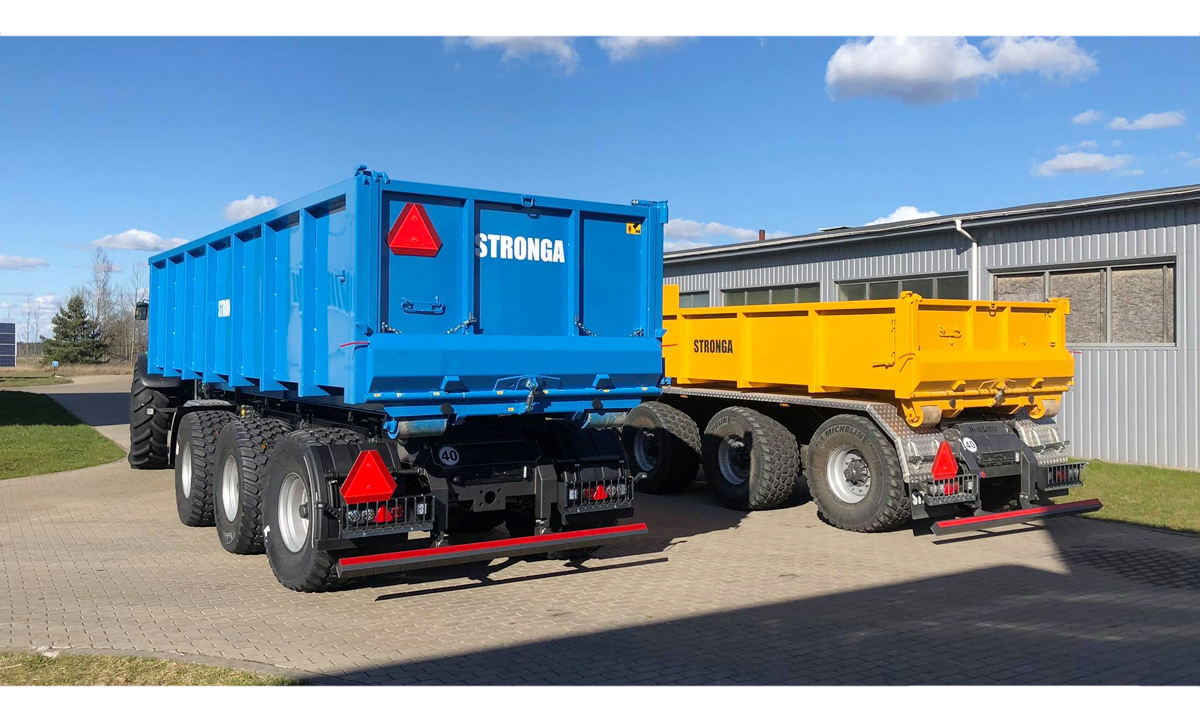 Stronger Design
Than 'The Other Guys'
Stronga are able to reduce tare weight while increasing durability and maximising service life with the clever use of high strength steels in the design of our HookLoada trailers. It is only through decades of building hooklift trailers that we have been able to learn exactly where and how to ensure the correct dynamic strength and flexibility in the key areas of the chassis, hook tower and other components. Our experience over a long production period is priceless in extending the service life and reliability of equipment, and this experience translates into better uptime and peace of mind for customers on a day to day basis.
Hard-wearing Hardox wear plates used in critical, high stress areas provide great strength which translates into a low cost of ownership and high resale value. 'The Other Guys' simply cannot compete with the service life of a Stronga HookLoada trailer.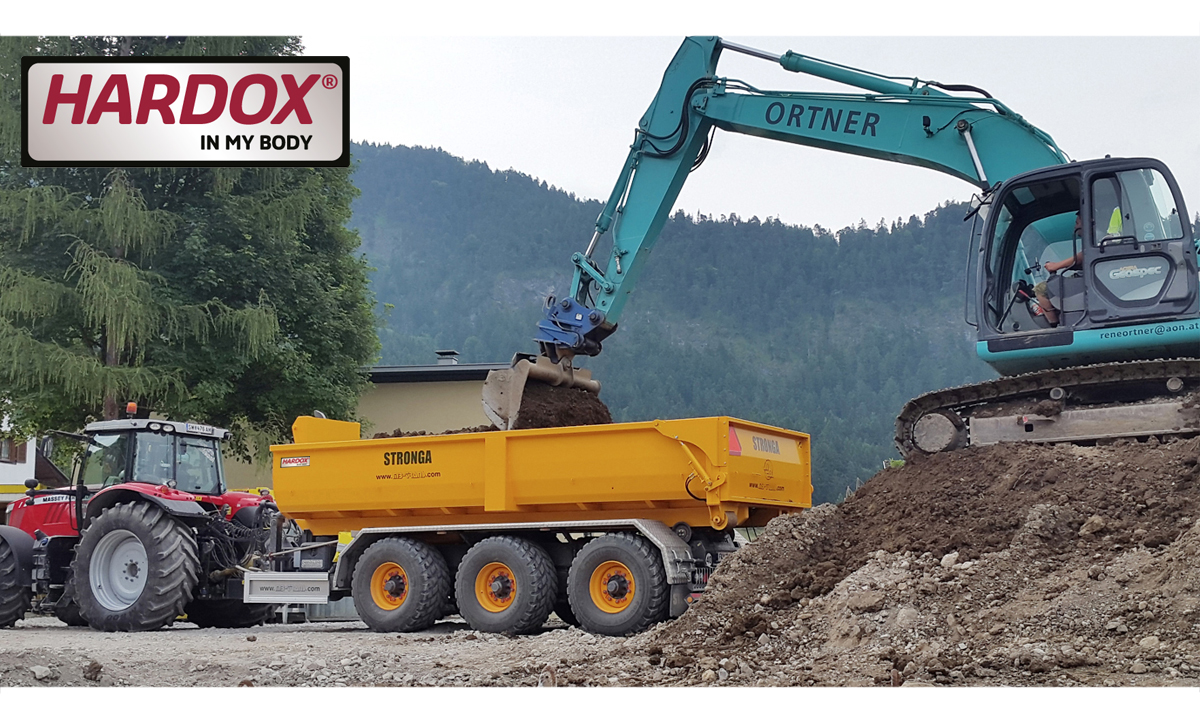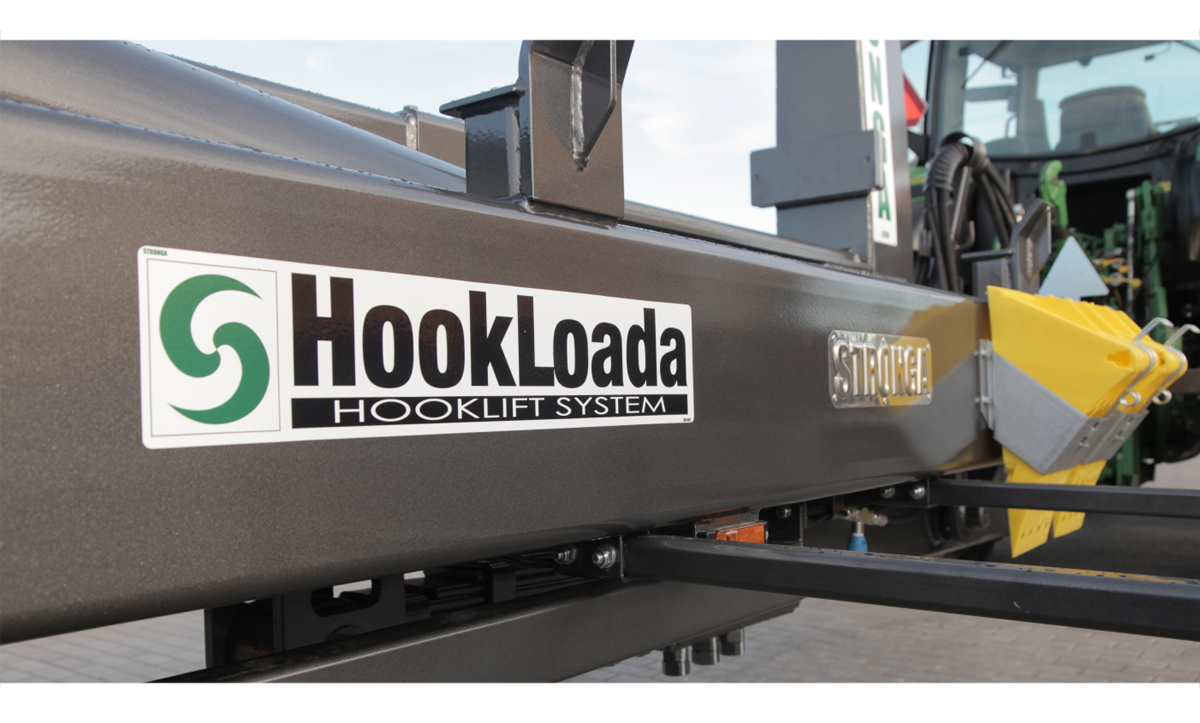 Faster On Road & In Field
Than 'The Other Guys'
The high speed ability of HookLoada, created by the selection of key high speed components from the world's best suppliers, coupled with enormous lifting and tipping power, increases capacity to maximise efficiency while minimising operating costs. In this day and age, you need hooklift equipment which is matched to modern high speed tractors. HookLoada comes fitted with highly rated, highly specified running gear which offers high dynamic load capacity and braking forces with a suitable margin of safety. 'The Other Guys' simply do not build hooklift equipment to this standard.
With Stronga HookLoada, operational efficiency is optimised and lifetime maintenance costs are minimised.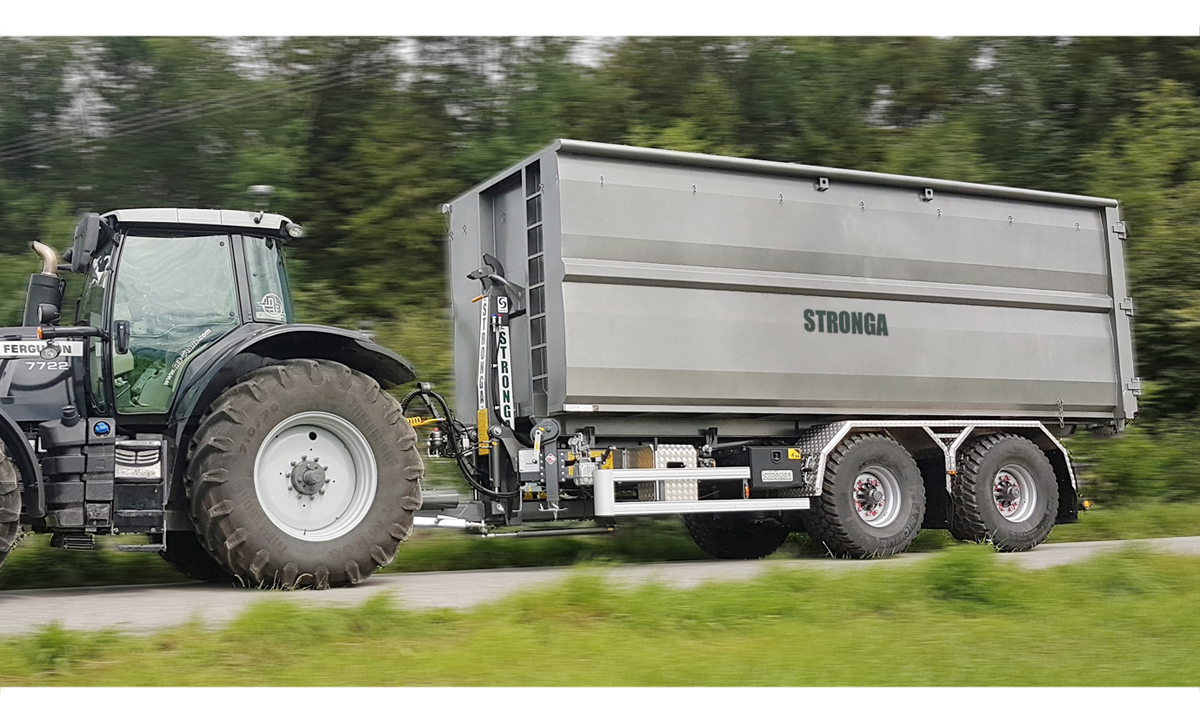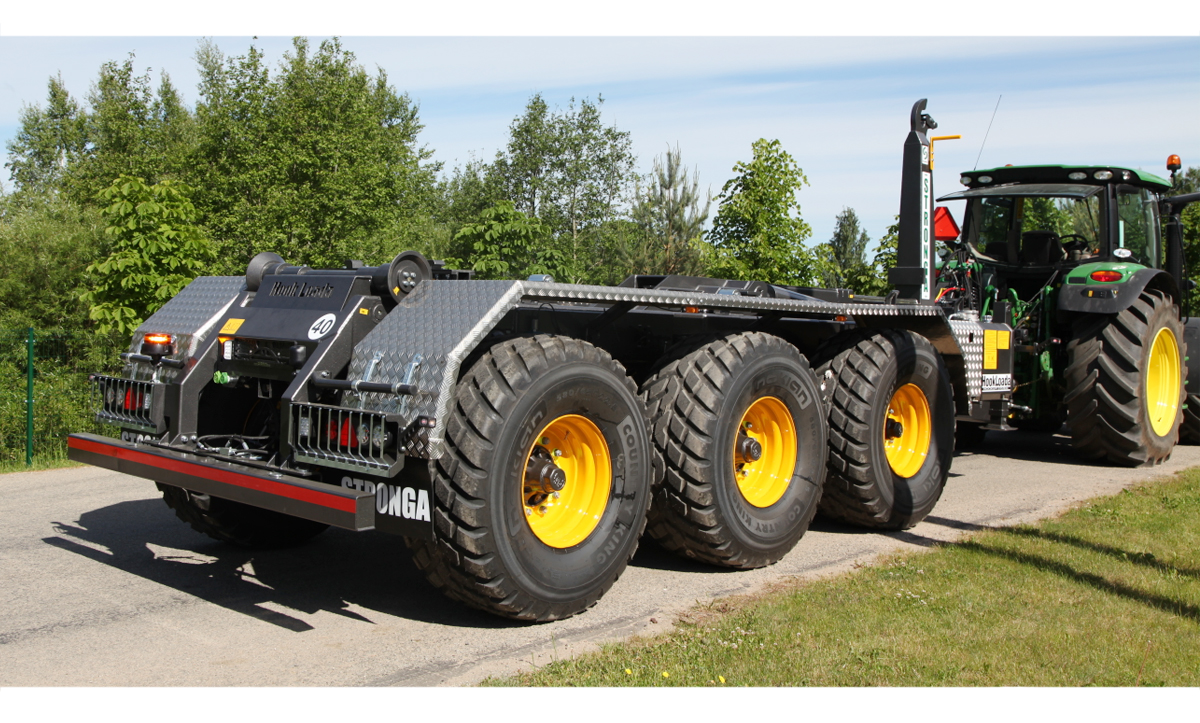 Lower Roller Height
Than 'The Other Guys'
The super low roller height of HookLoada minimises the uploading angle when picking up containers; this increases loading power while minimising stress so you can lift significantly more, each and every load. The ability to lift, tip and transport more weight every single cycle really adds up across the days, months and years. The outcome is that with HookLoada, operators can do more with less time. The overall improvement in productivity and output is so much greater, it is hard to comprehend.
What's more, with the lowest centre of gravity in the market, HookLoada delivers the best cornering stability and manoeuvrability while increasing efficiency because taller, higher bulk capacity containers can be handled.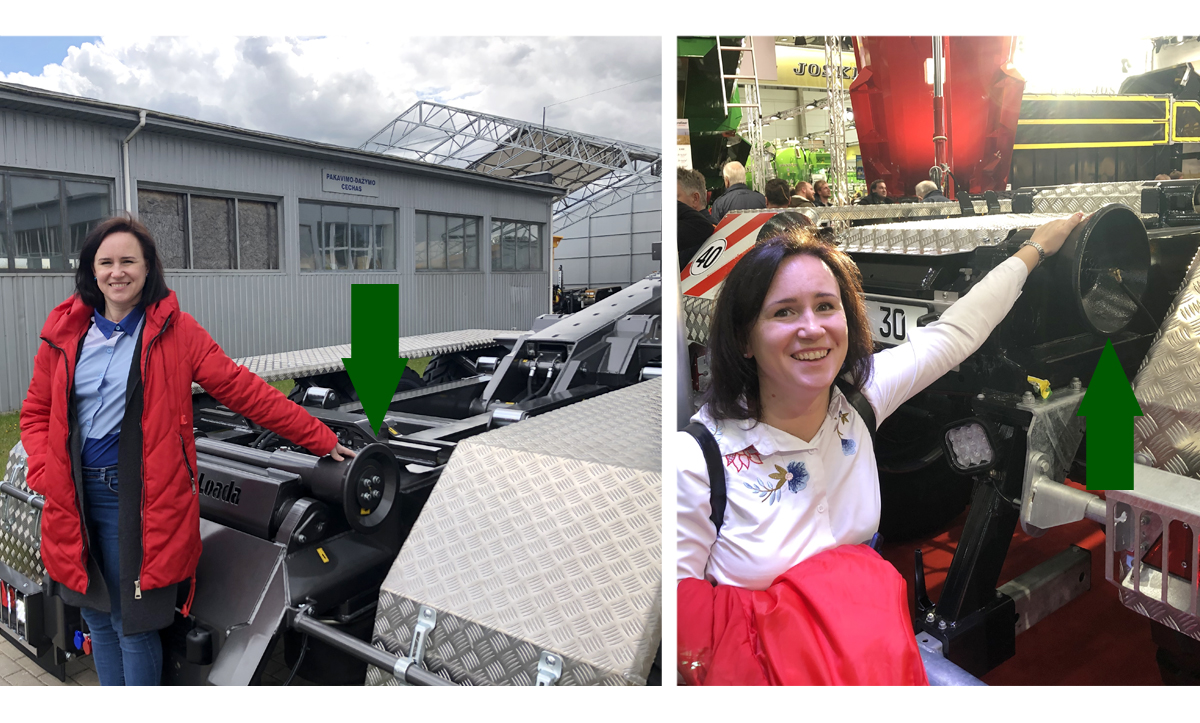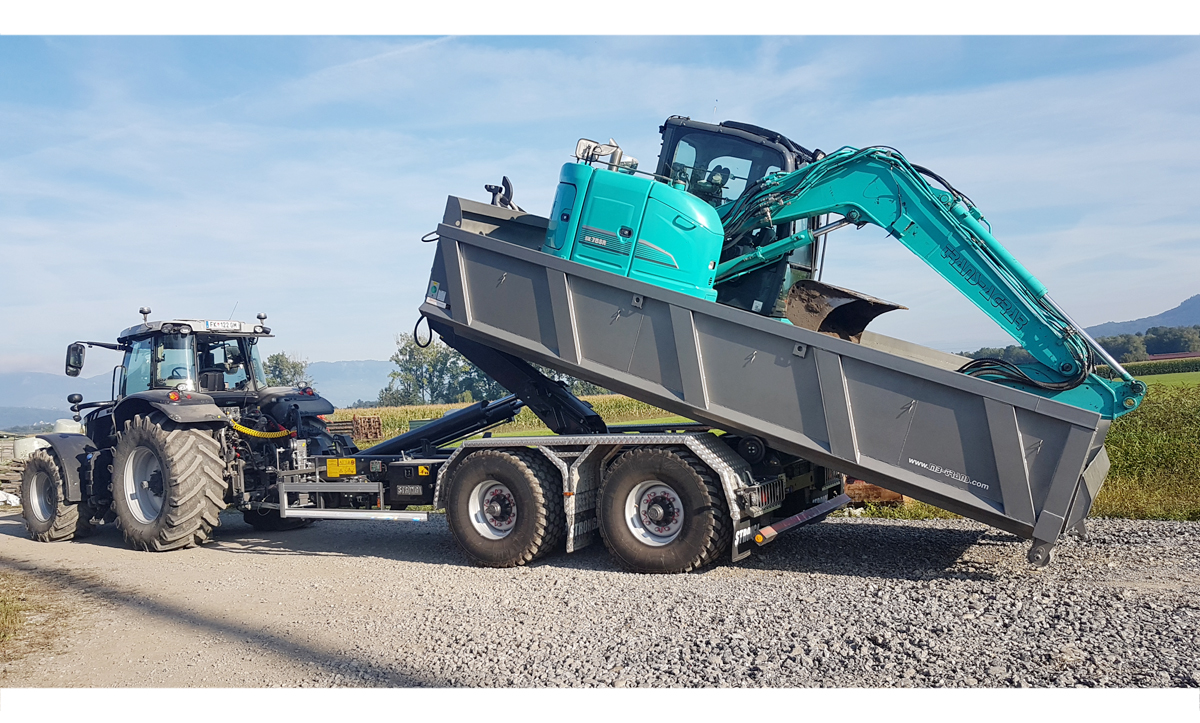 Bigger Loading Capacity
Than 'The Other Guys'
As long as there is the opportunity to maximise both bulk and weight loading capacity, we will continue to take steps to give our customers the best hook tower strength and power. With a revolutionary long chassis and longer hook tower stroke designed to optimise container length, Stronga are taking positive steps in achieving our goal of continual optimisation of loading capacity.
The longer hook tower stroke allows operators to load even longer hooklift containers for new levels of efficiency. When coupled with the strongest hook towers and optimised hooklift geometries, longer containers allow even bigger bulk loads to be transported, each and every cycle.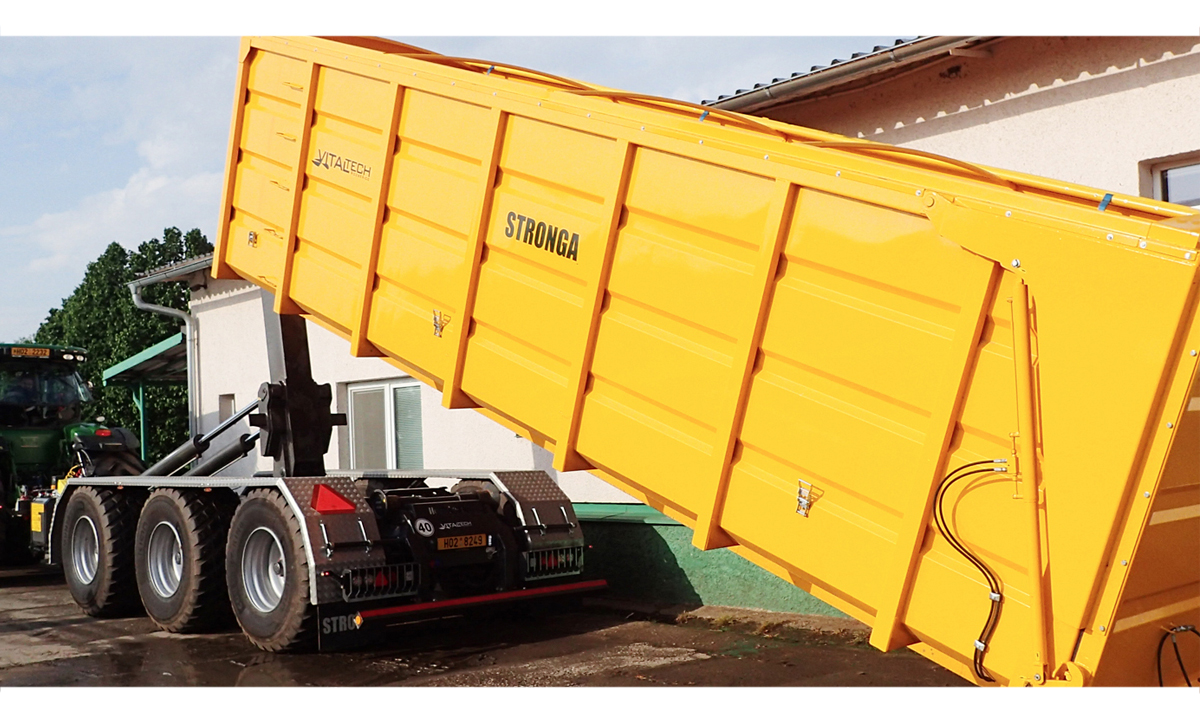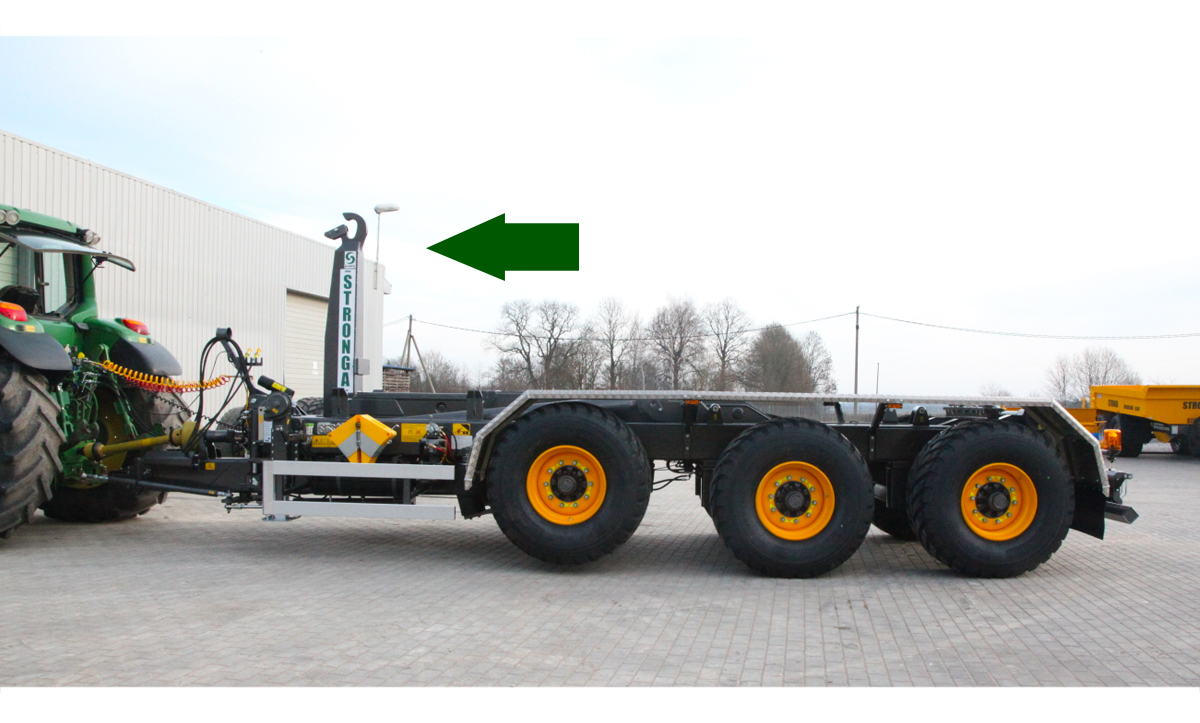 Better Developed Technical Solutions
Than 'The Other Guys'
At Stronga, we only use proven, well-developed technological innovations to deliver best solutions for the amazingly diverse range of HookLoada applications, whether that is working in a Norwegian quarry or a British farm. We know that the product will deliver, even given the sheer breadth of customer's applications and uses. Stronga have the technical solutions to match the client's requirements.
Stronga Hydraulic Suspension
Stronga Hydraulic Suspension offers unrivalled performance for clients requiring all the benefits set out below. The Hydraulic Suspension option delivers numerous benefits which aren't offered by 'The Other Guys'.
• Ride height control.
• Better terrain riding when travelling over uneven terrain, leading to better driver comfort and less stresses on the chassis and undercarriage, extending the service life of your hooklift equipment.
• Lower power requirement to pull the trailer, when compared to conventional suspension systems.
• Safer tipping when unloading materials on sloping surfaces with the ability to level the chassis, ensuring it is horizontal to the surface.
• Less downtime from getting stuck in difficult conditions.
• Less wear and tear of expensive components like tyres and axles, when coupled with the Lift Axle option.
Stronga Lift Axle
Stronga hooklift equipment has quality embedded throughout, all the way from the Hardox reinforced hook tower to world leading BPW axles. Unrivalled strength, loading capacities, braking power and safety factors are all reasons why Stronga to work with the BPW brand. Discover the benefits below.
• Excellent support with BPW service departments in each country across Europe and the rest of the world.
• 24 hour spare part delivery times to minimise costly downtimes associated with other axle suppliers.
• Specially welded one-piece beam, delivering stunning strength and service life. Axle stubs and axle tube are butt-welded together to produce one piece – the BPW axle beam.
• Free steering benefit. The axle beam and axle stub are connected via a steering pivot with wave-like thrust bearings. When driving straight-ahead (zero position), the wave-like thrust washers hold the wheels on the track. The vehicle pushes the wave contours of the upper and lower thrust washer against each other with its weight. This benefit allows travel up to 40km/h without locking the axle.
• Access to the special Stronga CommandSteer™ steering axle option. With other free steering axles, the axle is steering when driving forwards and is locked while travelling in reverse. CommandSteer™ offers positive steering on free steering axles, direct from the tractor cab, allowing the operator to easily steer the axle in forwards and reverse.
Leading Tyres Available – Michelin or Nokian
Stronga partner with the world's leading radial tyre suppliers to give our customers choice of the best technical tyres for the application at hand. From the Michelin Cargo XBIB to the Nokian Country King, Stronga are able to confidently fit each HookLoada trailer with a tyre that will give years of reliable service with outstanding performance.
In this day and age, you cannot afford the costly downtime associated with tyre problems.