PLEASE NOTE - This offer has now expired.
Stronga are pleased to announce a limited-time autumn special offer, entitling customers to free air suspension when they confirm an order on a HookLoada trailer (selected models*) between now and 31st December 2020.
See below more details about our limited time hook-lift trailer offer.
Save Money On a New Hook-lift Trailer
Now is the time to act; contact Stronga to arrange your brand-new, high-spec HookLoada and enjoy many years of improved efficiency from the world's leading hook trailer manufacturer.
* Air suspension is included in the standard specification on the following HookLoada trailers only, during the offer period:
HL180, HL210, HL211, HL250, HL260, HL300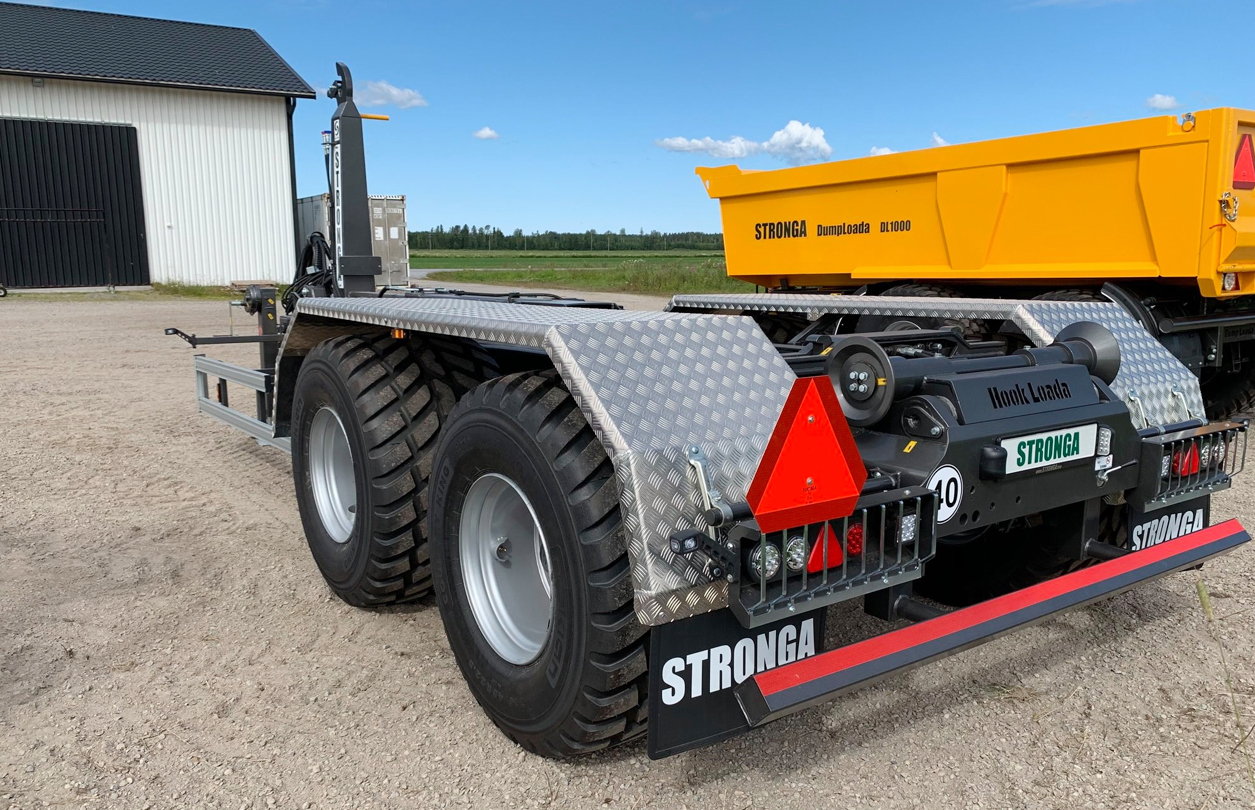 The best things in life are free.
Buy Now for Free Air Suspension; Learn the Benefits Below:
1. Improved ride comfort from softer dynamic damping.
2. Commercial, well-proven, low maintenance suspension.
3. Improved loading height with the ability to lower the chassis.
4. Better manoeuvrability, stability & axle travel with ride height control.
5. Lower stresses transmitted to the chassis, axles, wheels & tyres, resulting in longer service life.
6. Improved stability during loading cycles with auto-lowering AirLoada™, coupled with air suspension.
7. Access to optional front or rear lift axles (not possible with sprung suspension).
8. Premium-level axles and suspension from BPW (made in Germany).
2020 Autumn Offer; Summarised:
Special Offer Start Date: 14th October 2020 - Today!
Special Offer End Date: 31st December 2020
The Offer: Air suspension included for free in the standard specification on selected HookLoada trailers
Offer Available on Models: HL180, HL210, HL211, HL250, HL260, HL300
Locations: Offer available globally (specifications will vary depending on market)
T&Cs apply: Autumn offer subject to Stronga's standard Terms & Conditions. To secure free air suspension, you must place and confirm your order before midnight on 31st December 2020.
Limited Stock; Immediately Available
Save money now on a brand-new, high-specification HookLoada. We currently have a limited number of hook trailers in stock, including:
- HL210DT model with air suspension included for free (other options available)
- HL300DT model with air suspension included for free (other options available)
Please contact our sales team today for full terms and conditions of the offer and to discuss your brand-new HookLoada trailer. We look forward to hearing from you.
Email - sales@stronga.co.uk
Telephone - 01992 519000