Buy Stronga Now
For a 5,000 Euro Present
Agritechnica is upon us and we have wonderful news:
Purchase any trailer between 12th - 18th November 2023 and Stronga will include up to 5,000 Euros of optional equipment. Yes, that's right – a 5,000 Euro early Christmas present.
Now is the time to act. Contact Stronga today or visit us in hall 4 on stand A42 to order your new Stronga trailer and enjoy many years of improved efficiency and reliability from the world's leading trailer brand.
Agritechnica Special Offer; T&Cs
Special Offer Start Date: Sunday 12th November 2023
Special Offer End Date: Saturday 18th November 2023
The Offer: Up to 5,000 Euros of optional equipment included when customers order any Stronga trailer within the 7-day offer period. The offer is valid for all models in the following product lines – HookLoada, DumpLoada and BulkLoada.
Locations: Offer available globally (trailer specifications will vary depending on market).
T&Cs apply: Stronga's Agritechnica Special Offer is subject to Stronga's standard Terms & Conditions. To secure 5,000 Euros worth of optional equipment, all you need to do is sign your order confirmation before 5pm on Saturday 18th November, 2023. Offer not valid after the exhibition ends.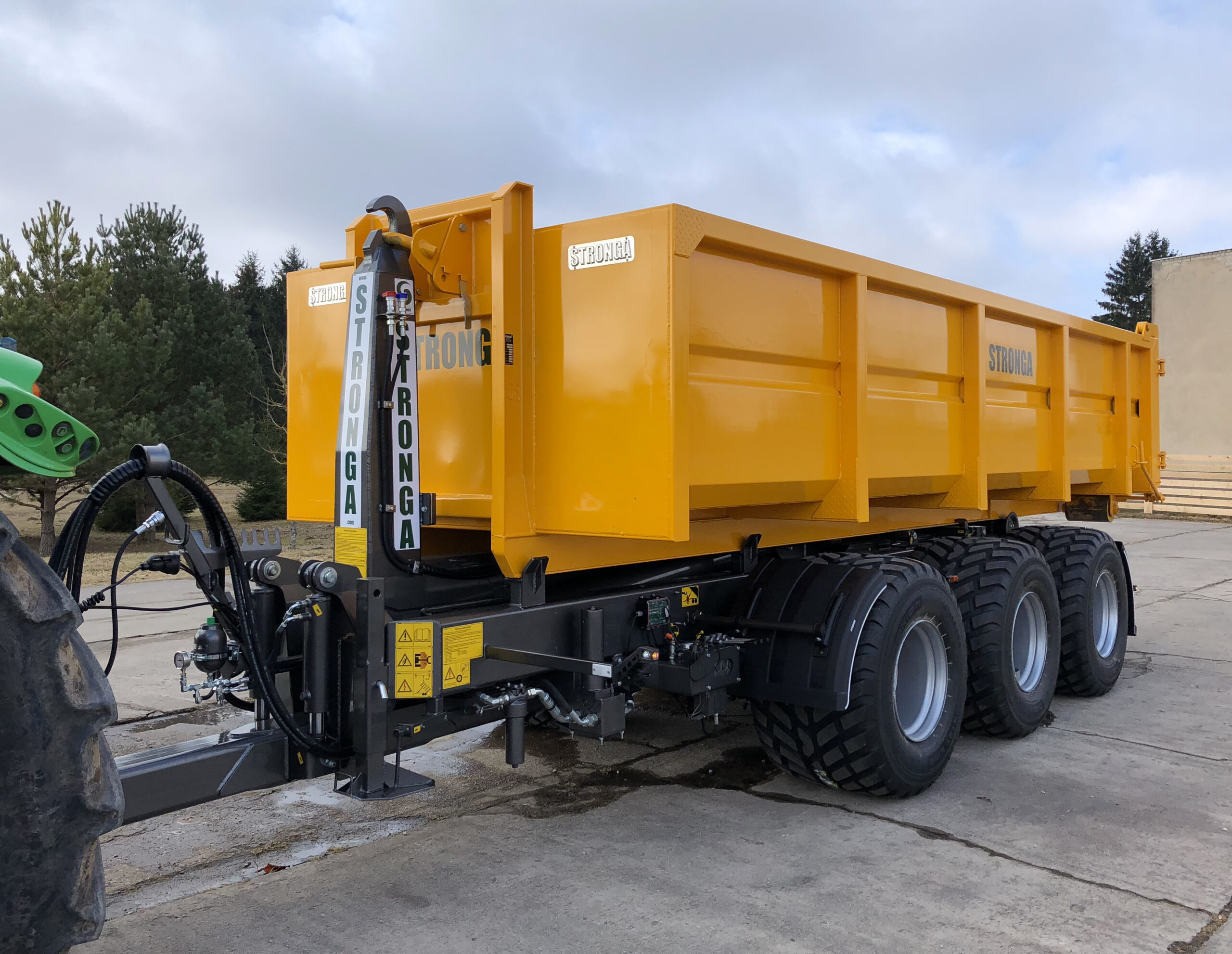 Which Options Will You Choose?
Stronga offer the most complete, well-developed optional equipment range available in the market. From Hydraulic Suspensions to Hydraulic Drawbars, leading tyre brand choices and more, Stronga are sure to offer the complete specification for your requirements. Discover a few of our most popular options below.
• Stronga Hydraulic Suspension – Modern, sophisticated, technically-superior suspension.
• SystaMatic™ remote control – Improving day-to-day productivity and overall safety.
• PowerBoosta™ – Increases tipping and uploading power whilst removing the need for expensive components.
• Stronga Air Suspension – Better productivity and air-ride comfort, on-road and on-track.
• QuickLoada™ fast tipping & off-loading valve – Significantly improved productivity, every single day.
• Tyre choices – Choose between the world's leading tyre brands – Michelin, Nokian & more.
• and much more…
Christmas Has Come Early This Year
Visit Us on Stand A42 to Order Your Present
Stronga will be setup on stand A42 in hall 4 at Agritechnica; please refer to the map below to find us. Customers visiting us have the opportunity to sign on the dotted line and save up to 5,000 Euros on a high-specification trailer. Our sales team on the stand will happily talk visitors through full terms and conditions.
We look forward to your visit at Agritechnica this coming week.
Email - sales@stronga.co.uk
Telephone - +44 (0)1992 519000