Emulate the Most Modern Professionals
Buy HookLoada Now & Get A Steering Axle Included Free
Stronga are pleased to announce a limited-time Special Offer, entitling customers to a free steering axle when they confirm an order on a HookLoada trailer between 1st October and 31st December 2022.
Now is the time to act; contact Stronga to arrange your premium-spec HookLoada trailer and enjoy many years of improved efficiency from the world's most prestigious hook-lift trailer.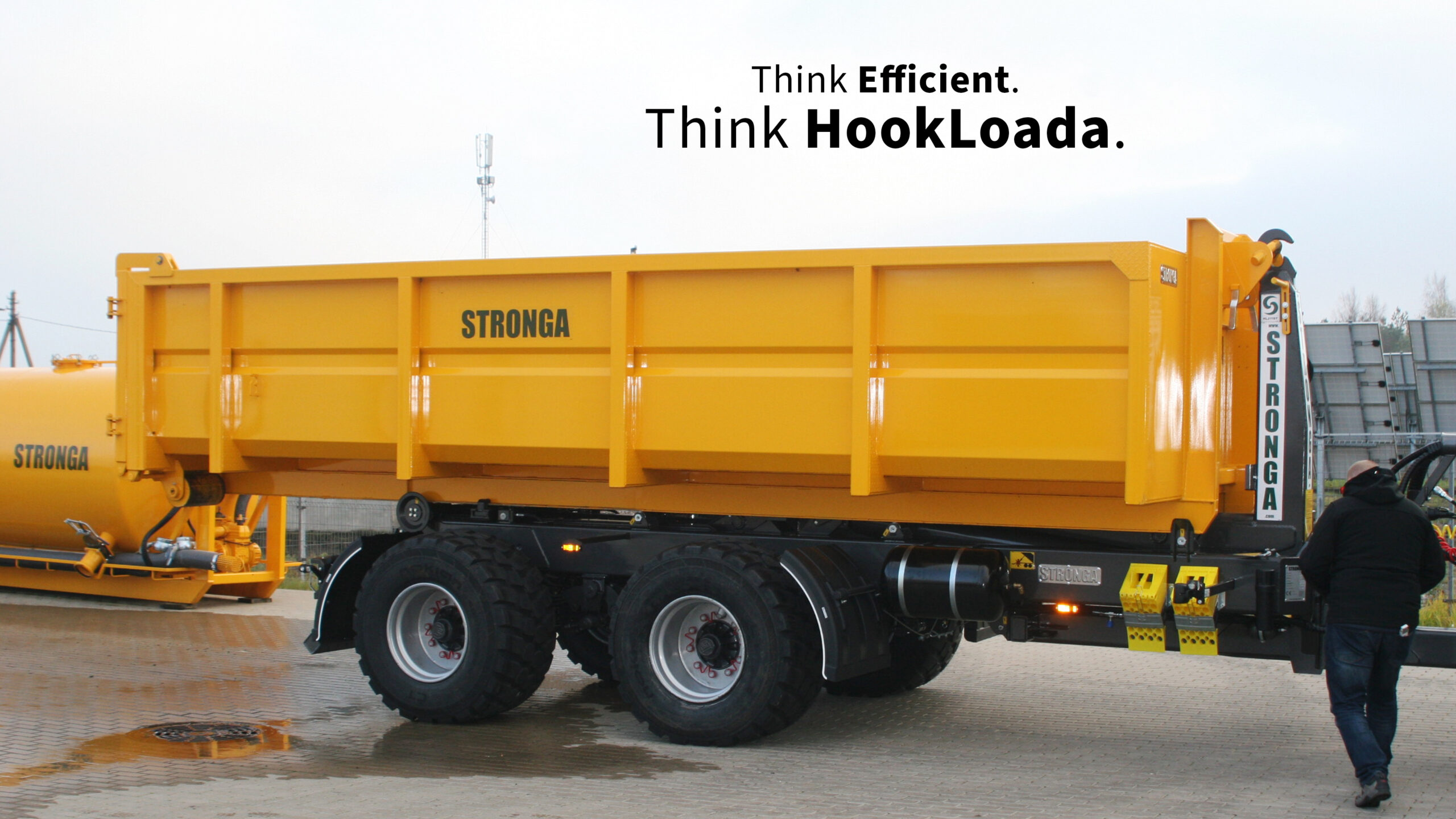 2022 Special Offer; Summarised:
Special Offer Start Date: 1st October 2022
Special Offer End Date: 31st December 2022
The Offer: Steering axle included for free in the standard specification on HookLoada HL210 and HL211 trailers ordered within the offer period. Steering axle is only available when you buy air or hydraulic suspensions, or sprung suspension with 1810mm distance between axles.
Locations: Offer available globally (specifications will vary depending on market).
T&Cs apply: Stronga Special Offer is subject to Stronga's standard Terms & Conditions. To secure your free steering axle, you must place and confirm your order before midnight on 31st December 2022. Order confirmation and 20% advance payment required before the deadline.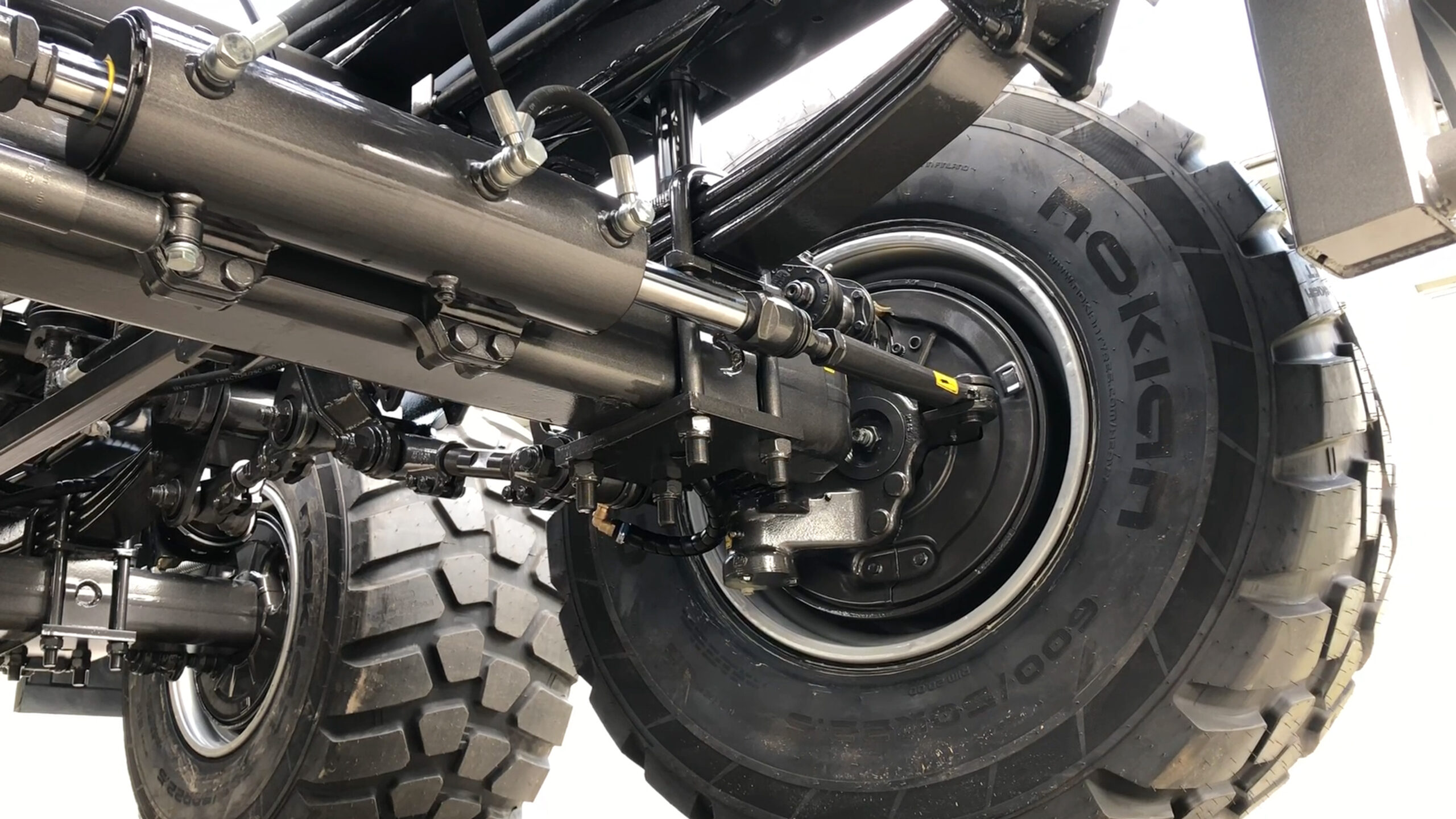 Prestigious Equipment. Modern Specification.
Learn the Benefits of the Stronga Steering Axle
• Modern, sophisticated, technically-superior trailer steering technology.
• Improved prime mover following – optimising ride comfort and smoothness. Compared to rigid axles, the trailer handles corners far better.
• Improved manoeuvrability when backing into smaller buildings, around corners or up to conveyors.
• Less power required to pull the trailer, avoiding the embarrassment of getting stuck in wet fields.
• Less soil compaction and surface smearing in the field.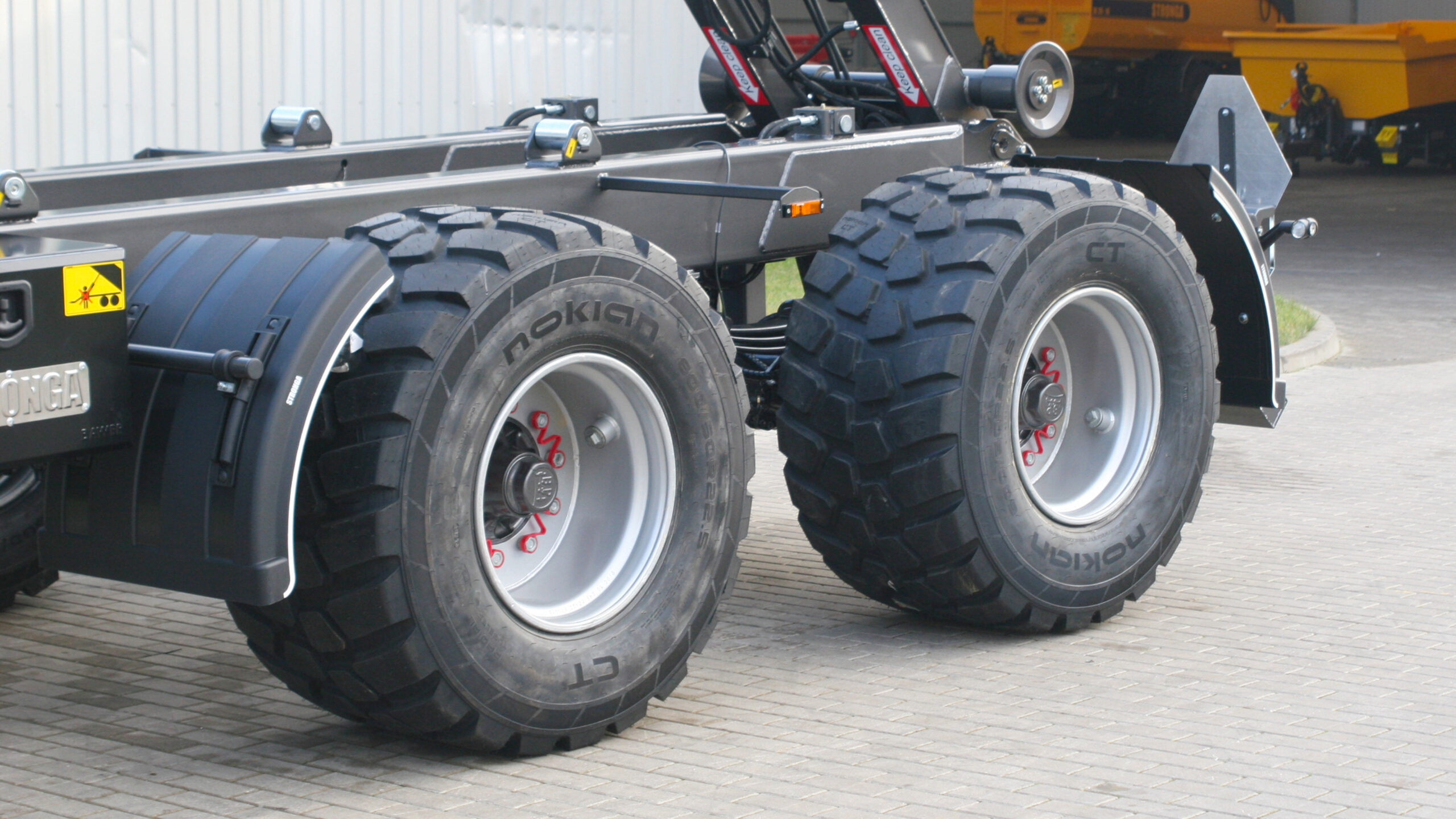 Ease the Burden on Your Wallet
HookLoada Steering Axle Benefits, Continued…
• Lower fuel consumption due to optimised manoeuvrability – easing the burden on your wallet. Over 100,000km's of travel, you can save as much as 1,000 litres of fuel.
• Significantly reduced tyre wear, reducing extra maintenance costs associated with rigid tandem axles.
• Reduced stress on wheels which leads to less risk of cracking – extending equipment life and reducing costs.
Christmas Came Early This Year
Save money now on a brand-new, high-specification HookLoada trailer. Contact our sales team today for full terms and conditions of the offer and to arrange your brand-new trailer. We look forward to hearing from you!
Email - sales@stronga.co.uk
Telephone - 01992 519000