10 reasons
HookLoada means business for you
People love working with HookLoada. So do the most innovative organisations. We've rounded up the top 10 reasons why HookLoada means business, starting with how the reinforced hook tower delivers mind-blowing reliability and an amazing service life.
Give your team the tools they love. And let them get right down to business.
Our HookLoada sales team is here to help you compare models and find the right hook lift trailer model and specification for you and your team. Email or call us to schedule a time to connect. We look forward to hearing from you.
Email - sales@stronga.co.uk
Telephone - 01992 519000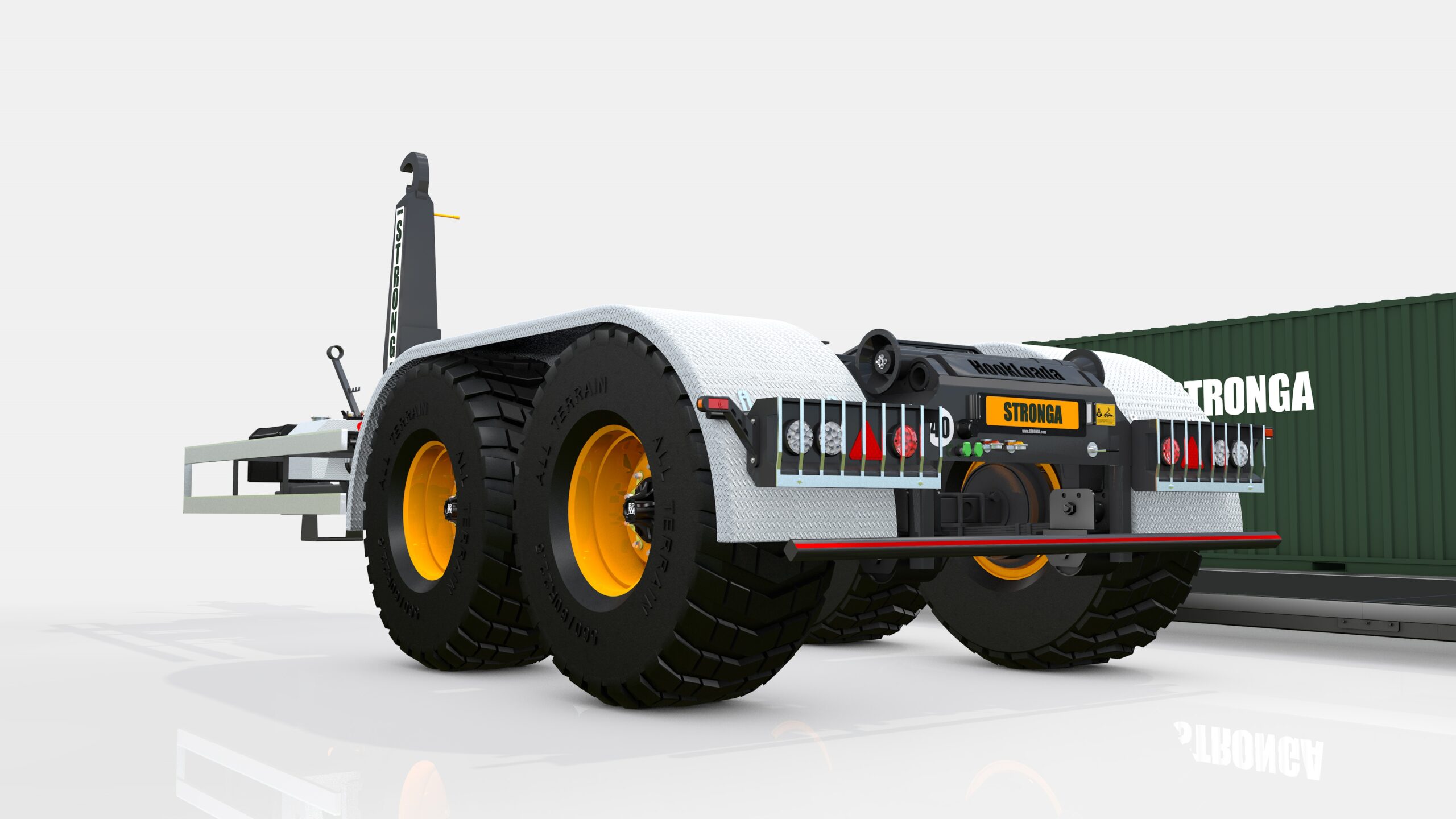 Reason no.1
One seriously powerful hook tower
The telescopic Stronga hook tower changes everything with regard to reliability and service life. Reinforced strength. Exceptional reliability. And incredible power capabilities. The hook tower is the fundamental component in hook lift equipment and Stronga simply offer the best-developed design in the market.
Reason no.2
See reason no.1
It's that powerful. Supercharged by the QuickLoada™ option, HookLoada can now tip and unload containers up to 2x faster than before. Increase your output every single day while crushing even the heaviest, most demanding tasks.
Reason no.3
Our looooooooongest service life
With jaw-dropping service life — up to 15 years and beyond — HookLoada delivers the power to work where, how and for as long as you want. While our hook lift trailers are not the cheapest in the market, you can be sure they are built using only the best components, and by a talented and experienced team – this ensures stunning reliability.
Reason no.4
HookLoada works across jobs
Coupling one HookLoada trailer with multiple hook lift containers or flatbeds increases its utility across jobs. Whether your work is in farming, construction, forestry or any other sector for that matter, HookLoada has you covered. Unlocking bigger business and profit potential today.
Reason no.5
Control of design in your hands
We have developed a market-leading assortment of well-developed options which no other hook lift manufacturer can match. From hydraulic suspension to a comprehensive choice of leading tyre brands and types, Stronga have you covered. Take full control over your trailer specification today.
Reason no.6
HookLoada costs less in the long run
With fewer maintenance call outs, less replacement parts required and a significantly higher residual value than other hook lift trailers in the market, the savings really add up with HookLoada. Buy premium-level equipment and enjoy long-term peace of mind.
Reason no.7
The most innovative companies use HookLoada
More and more forward-thinking companies across the globe are upgrading to HookLoada as their choice of trailer. Many deploy multiple hook lift container types and at scale, delivering a significant operational cost reduction for their business. They know and love the HookLoada system – the decision is a no brainer.
Reason no.8
HookLoada has the lowest & most stable chassis
What HookLoada offers over similar hook lift equipment in the market is a super low chassis profile which minimises the uploading angle, reducing the power required to upload containers. With a low centre of gravity, HookLoada delivers even better cornering stability, maneuverability and increased efficiency because higher containers can be handled.
Reason no.9
HookLoada is fast & powerful
When coupled with its high speed ability, the enormous lifting and tipping power of HookLoada increases capacity to maximise your efficiency; reducing fuel usage, CO₂ emissions, maintenance costs, and operator hours.
Reason no.10
It's a pleasure to work with
At the end of the day, you want an easy life using premium equipment that is a pleasure, and not a burden. Give your hard-working team the transport equipment they love and let them get down to business with a Stronga hook lift trailer.
Contact Stronga today to order your new hook lift trailer. We look forward to hearing from you – info@stronga.co.uk.