Tough. Compact. Nimble.
Tough enough for continuous contractor use, compact enough for small yards, nimble enough for tight corners; the HL014S hook trailer offers all the versatility and reliability you need at a fantastic price. HL014S is well-suited to tractors from 80-140HP. 4500mm optimum length containers can be tipped to a class-leading 56° angle for superb heaping on small sites.
Great investment for small-medium size contractors
Adapted to modern demands
With high-speed tractors becoming increasingly common and new legislations allowing higher speeds, Stronga has upgraded each hook lift trailer in the range for higher speeds, all contributing to better efficiency.
Well proven features like a strong and stable chassis, excellent suspension, high quality axles and reliable tyres make HL014 the complete high speed hooklift available in the market. Stronga can equip your new hook lift trailer with air brakes, ABS and other functions, all with the view to improving speed on the road. Learn more in the optional equipment section below.
101 hook trailer applications
Where do you want to go today?
The market-leading 14 tonne hook trailer is proving to be an extremely flexible transport solution for small-to-medium size contractors across a wide range of materials and sectors. Imagine how you could utilise the modern 14 tonne hook trailer to transport heavy plant; or to cart soil, rubble and many more materials.
Key Benefits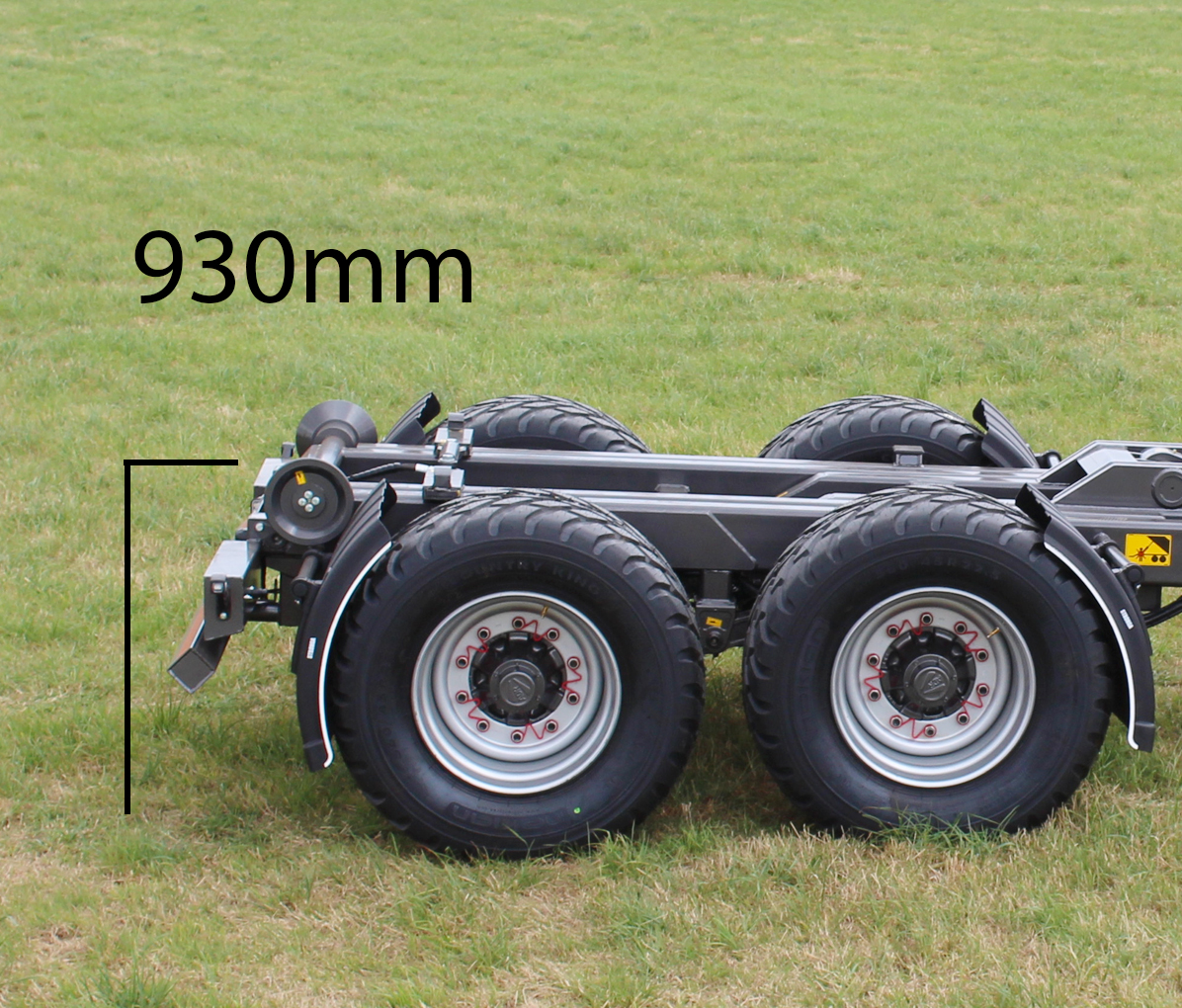 Roller height on standard wheels – 930mm
Low container height
Excellent stability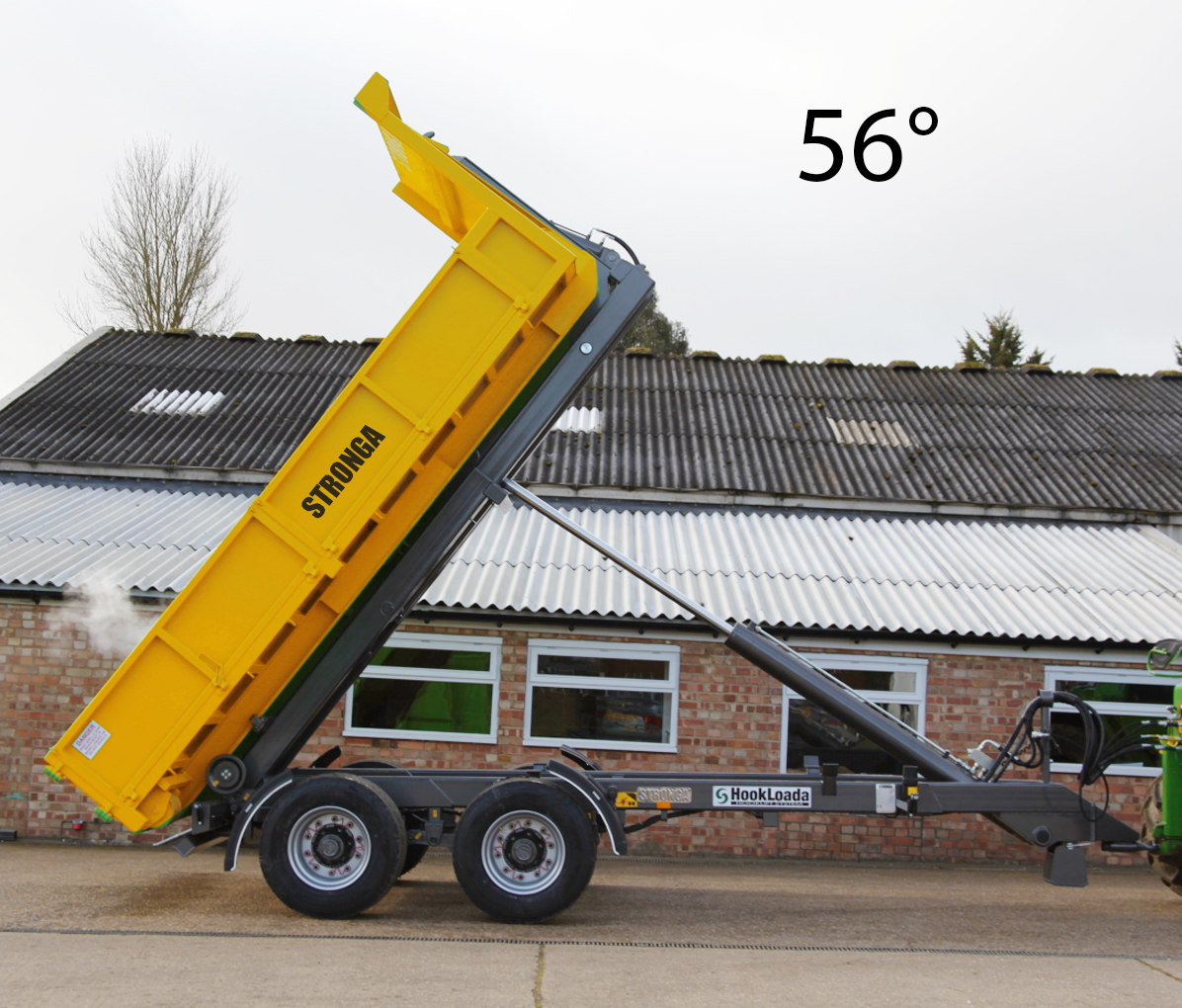 Excellent tipping angle - 56°
Clean material ejection
Excellent heaping ability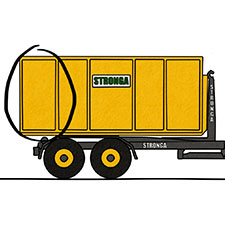 Container length - 4440 - 5000mm
Compact, useful container length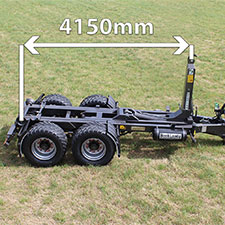 Length from tower to rear roller - 4150mm
Manoeuvrable in confined spaces
Most compact tandem axle trailer
Standard Specifications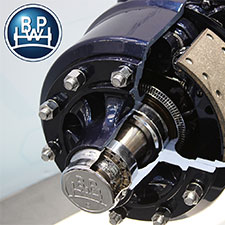 BPW commercial 410x120mm brake axles, 110x110mm square beam.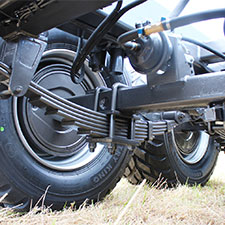 14t multileaf sprung suspension. 1200mm distance between axles.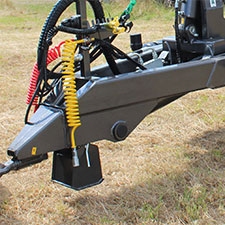 Fixed drawbar.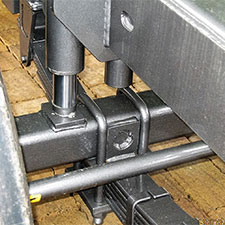 Hydraulic rear hook loader axle stabilisers.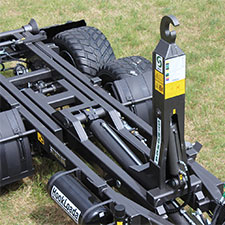 Tiltable hook tower with hydraulic cylinder.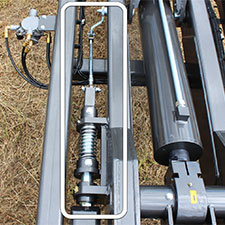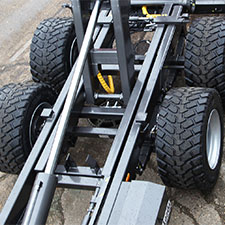 560/45 R22,5 152 D Nokian Country King TL. Load rating per tyre:

4840kg @ 40km/h
3550 kg @ 65km/h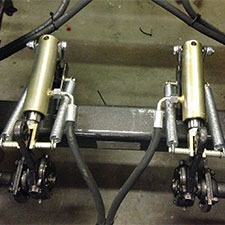 Powerful hydraulic brakes on all wheels.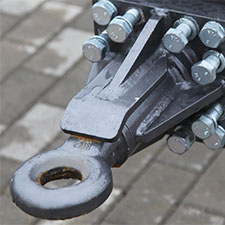 Weld-on swivel towing hitch. STR type. 50mm diameter eyelet.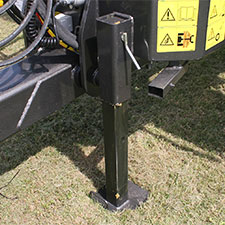 Manual telescopic drawbar support leg.
Optional Equipment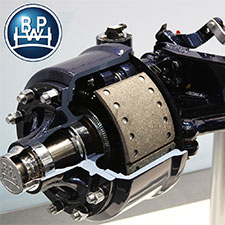 STR-215

BPW commercial 410x120mm brake axles, 120x120mm square beam.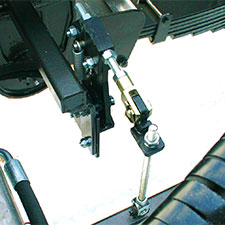 STR-302

Load sensing for hydraulic brakes.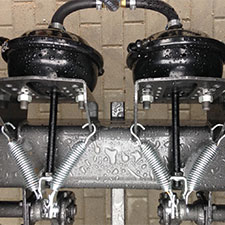 STR-303

WABCO air brakes on all wheels of the roll off trailer.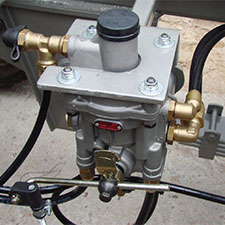 STR-304

Load Sensing Valve (LSV) for air brakes.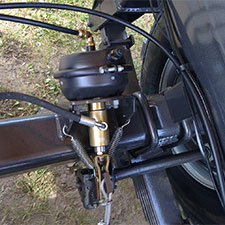 STR-305

Dual air and hydraulic brake system.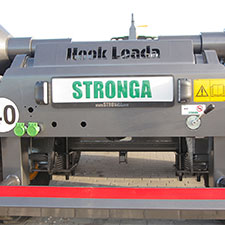 STR-700

Auxiliary hydraulic connections with changeover valve at the rear of the trailer.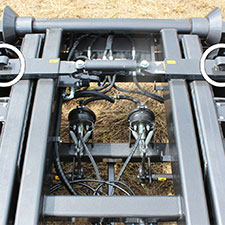 STR-701

Hydraulic container locking clamps.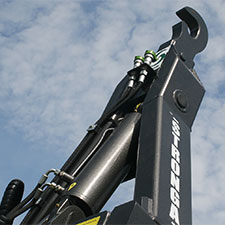 STR-710

Auxiliary connections with changeover valve on the hook tower.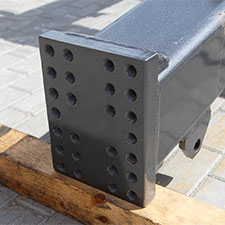 STR-503

3 position plate for bolting towing eyelet.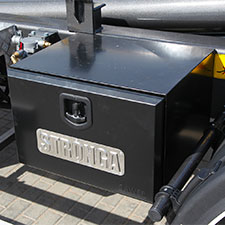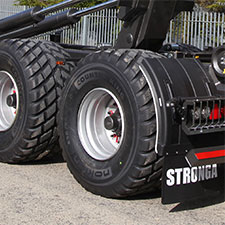 STR-903

Hard plastic quarter mudguards, front and rear.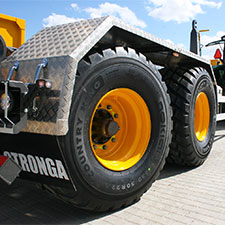 STR-900

Full length ultra-light aluminium mudguards.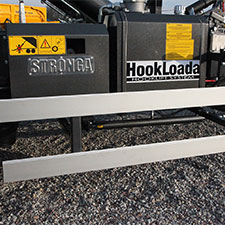 STR-1001

Aluminium side protection rails.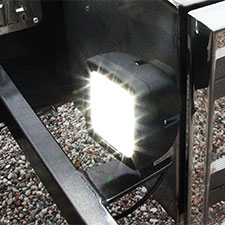 STR-1037

Two super-bright LED adjustable working lights at the rear of the hooklift.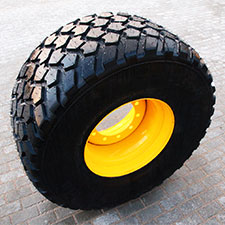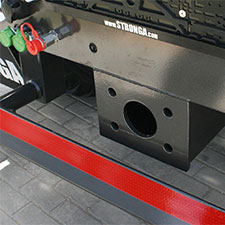 STR-1002

Rear towing eyelet mounting plate for VBG rear drawbar.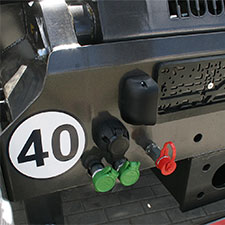 STR-1038

Rear mounted hydraulic brake connection.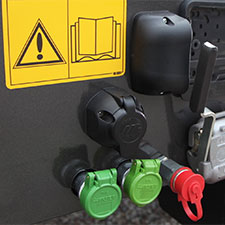 STR-1039

Rear mounted light connection 7-pin socket.
| Model | HookLoada HL014S |
| --- | --- |
| Gross weight (40km/h) | 17000kg |
| Tare weight | ca. 3000kg |
| Maximum hooking load | 14000kg |
| Maximum tipping load | 14000kg |
| Drawbar load | 3500kg |
| Hook height | 1450mm |
| Hook tower | Tiltable |
| Hook stroke | – |
| Sprung suspension capacity | 14000kg |
| Main cylinders | 1 unit |
| Oil requirement | 12,5 litres |
| Minimum draft requirement | 100HP |
| Hydraulic pressure required | 200 bar |
| Total length | 6450mm |
| Maximum width (standard wheels) | 2550mm |
| Standard wheels | 560/45 R22,5 |
| Connections to tractor | 3 x double acting |
| Standard | SS 3021 |
All weights and measurements are subject to hook trailer specification and regional laws. Specification, weights and payload may vary on fast tow models. As we are continually improving our products, technical details, masses and measurements are given as reference values only.